Areas We Serve

Vancouver Wine Tours Limousine Packages
Fraser Valley wine tasting tours are very popular. Fraser Valley wineries are in Langley BC. We recommend 3-4 hour wine tour package to enjoy wine tasting. You can choose any vineyards from the list. We can start from Fort Wine Co. then to Blackwood Lane, Backyard Vineyards, Vista D'Oro Winery, Township 7 Vineyards and end Domaine de Chaberton Winery. IF you have more time or want to have more fun. Then we can take you to Richmond BC for some more wineries. You can choose from Lulu Island Winery Ltd, Isabella Winery and Sanduz Estate Wines. We fee is only for transportation and it does not include wine tasting fees. We can pick you up from West Vancouver, Burnaby, New West, Vancouver, Richmond and White Rock. We also offer limo service from Surrey, Maple Ridge, Langley, Coquitlam, Abbotsford and Coquitlam. After you done with Vancouver wine tours. We can drop you off, back at your desire point. This is best way to celebrate birthday and bachelor party. We can pick up or drop off at any Metro Vancouver hotels.

Wine tasting fees in not included, which is $4-$5 per person per winery and are the responsibility of the group. You can choose Vancouver wineries from the list on our website, and let us know which Richmond or Langley wineries you like to visit. Then we can setup Vancouver Wine tours with these wineries on your behalf.
Please call us 604-597-9040 for special Vancouver Wine tours rates.

Our Fraser Valley Wine Tasting tour Packages Gratuity (tip) and GST (5%) is not included.
| Limo Description | 4 hour | 5 Hours (With Split) | Over-Time (Hourly) |
| --- | --- | --- | --- |
| Sedan Car Service | $300.00 | $375.00 | $75.00 |
| 6 Person Lincoln Super Stretch | $390.00 | $480.00 | $95.00 |
| 9 Person Lincoln Super Stretch | $420.00 | $500.00 | $100.00 |
| Ford Expedition SUV Limousine | $550.00 | $650.00 | $127.50 |
| Lincoln Navigator SUV Limo | $575.00 | $700.00 | $127.50 |
If you are in need to haveonly 2 hour, That is possible at off peak time. We offer 5 hour or more wine tour packages at special rates.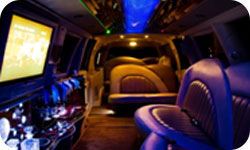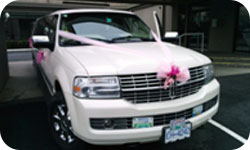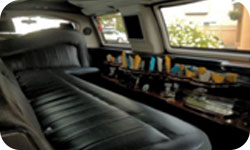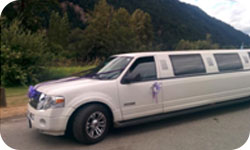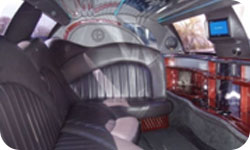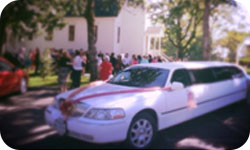 Things to keep in mind:
• Published rates do not include Gratuity(tip) and GST (5%).
• All prices are in Canadian dollars.
• Booking Grad Limousine Packages require 25% as deposit.
• Cancellation for Graduation package requires notice of 14 days or more. Otherwise deposit is no refundable.
All our Graduation Packages include:
• Soft drinks, bottled water and ice.
Winery list below will help you to create a route based on addresses. Please create a route and then choose most affordable package. If you need our help, please call us at 604-597-9040
Langley Wine Tour Package
Township 7 Vineyards 21152 16 Ave, Langley
Domaine de Chaberton Winery 1064 216 St, Langley
Backyard Vineyards 3033 232nd St Langley
Vista D'Oro Winery 346 208 St Langley
Blackwood Lane Vineyards 25180 8th Ave Langley
Fort Wine Co. 26151 84 Ave Langley
Krause Berry Farms & Estate Winery 6179 248 St, Langley
Abbotsford Wine Tour Package
Lotusland Vineyards 28450 King Rd, Abbotsford
Mt Lehman winery 5094 Mt Lehman Road, Abbotsford
Singletree Winery 5782 Mt Lehman Rd, Abbotsford
Maan Farms Estate Winery 790 McKenzie Rd, Abbotsford
Delta Wine Tour Package
Wellbrook Winery
4626 88 St, Delta Angel Estate fruit wine
2170 Westham Island Rd, Delta
Richmond Wine Tour Package
Lulu Island Winery Ltd 16880 Westminster Hwy, Richmond
Sanduz Estate Wines Inc 12791 Blundell Road, Richmond
Isabella Winery 11491 River Rd, Richmond
Surrey Wine Tour Package
Rivers Bend Winery
15560 Colebrook Rd, Surrey
1st R.O.W. Estate Winery Ltd
2762 190 St Unit #104, Surrey BC