Areas We Serve

Vancouver Birthday Limo Packages
We offer all kinds of birthday packages.
Most popular and affordable birthday package is for night clubs transfer trip: We will pick you up from home or any other place and drop you off at any night club of your choice. Later at night, our limo driver will come back and take you home. This is the best way to have fun and no risk of drinking and driving. Our point to point rates start from $110 but these are all depending on destination and number of people. You can check our rates online for more detail.
We also offer transfer trips for birthday party celebration in a restaurant. These trips are very cost effective. We will drop your party off at restaurant and bring back home later, once you are done.
We offer birthday packages, those starts from minimum of 4 hours. We include birthday balloons and napkins in these packages. These rates are best you want to someone very special on a wine tour or sightseeing and Bar Hopping.
We offer 2 hour birthday packages for kids to ride around city for couple of hours. This can be picking up from one place or multiple places. These need to be 2 consecutive hours. Our rates for these are $220 + tax and tip for up to 9 people and $275 + tax and tip for up-to 12 people.
Please call us 604-597-9040 for special Vancouver Wine tours rates.

Our Fraser Valley Wine Tasting tour Packages Gratuity (tip) and GST (5%) is not included.
| Limo Description | 2 hour | 4 Hours | Over-Time (Hourly) |
| --- | --- | --- | --- |
| Sedan Car Service | $170.00 | $320.00 | $75.00 |
| 6 Person Lincoln Super Stretch | $200.00 | $400.00 | $100.00 |
| 8-10 Person Lincoln Super Stretch | $220.00 | $420.00 | $100.00 |
| Ford Expedition SUV Limousine | $275.00 | $550.00 | $127.50 |
| Lincoln Navigator SUV Limo | $300.00 | $575.00 | $127.50 |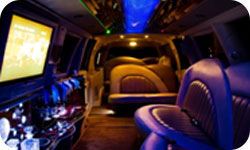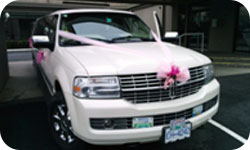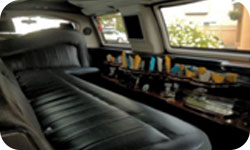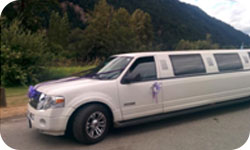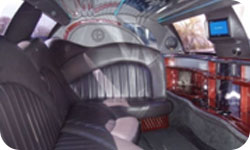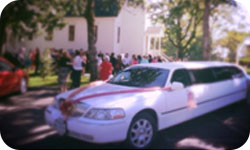 Things to keep in mind:
• Published rates do not include Gratuity(tip) and GST (5%).
• All prices are in Canadian dollars.
• Booking Celebration Packages require 25% as deposit.
• Cancellation for Graduation package requires notice of 14 days or more. Otherwise deposit is no refundable.
All our Graduation Packages include:
• Soft drinks, bottled water and ice.