Vancouver Sedan Car Service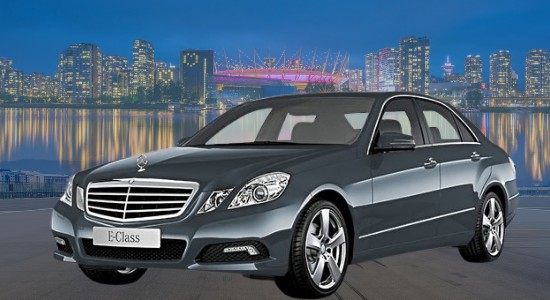 Mercedes E-Class
Seats 3 People: Grey Metallic Exterior & Black Interior, Rear-seat center armrest A/C and Radio controls, Premium Audio.
Airport: Seats 2 People and 2 luggage
Mercedes E-Class Pictures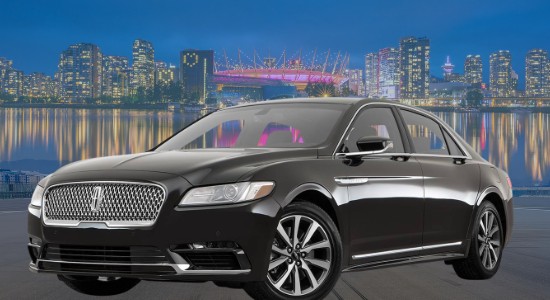 Lincoln Continental
Seats 4 People: Black Exterior & Interior leather seats, Rear armrest with A/C controls & Premium Audio system.
Airport: Seats 3 People and 3 luggage
Lincoln Continental Pictures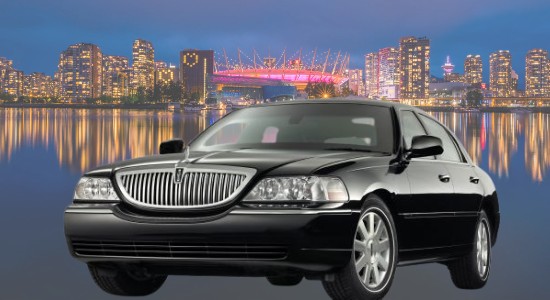 Lincoln Town Car
Seat 4 People: Black Exterior & Black Leather Interior, Stereo iPod adapter, Heated Seats, Rear Seat Vanity Mirrors.
Airport: Seats 3 People and 3 luggage
Lincoln Town Car Pictures
Vancouver Airport Sedan Car Service
Are you looking for a reliable and affordable Airport car service? Look no further than our team at Destiny Limousine. We offer a wide range of vehicles to meet your needs. We understand the importance of quality service, and we work hard to ensure that each and every one of our clients is satisfied with our services. We offer a wide range of services, including airport transportation, corporate events, wedding limousine, and more. We have a wide selection of vehicles available so you can choose the perfect one for your needs. Vancouver Airport Sedan Car Service is a great way to get to and from the airport. Destiny drivers are professional and get you to your destination on time. Sedan cars in Vancouver are a great way to get around town. You can avoid traffic and headaches by using Vancouver sedan car services. Luxury transportation is also a great way to impress your clients or guests. Our Sedan Car service Vancouver Airport Fleet is a simple and luxurious way to travel.
Sedan Car Service Vancouver Airport
If you are looking for a sedan car service at Vancouver airport? There are a few things you should know. First of all, not all car services are created equal. Some services are better than others, and some can be downright terrible. How do you find the best service? One way to find the best service is to ask around. Talk to your friends, family and co-workers and see if they have any recommendations. Another way is to do your research online. There are plenty of websites that review different car services. When choosing Destiny car service, you can calculate our rates online or call us to ask about our rates. We provide all-inclusive prices, including gratuity and taxes, while others do not. Destiny Limousine offers custom packages that fit individual needs and preferences. If you are looking for luxury transportation, look no further than Destiny Limousine. We provide top-quality service to our clients. We also offer competitive rates, so you can save money while enjoying quality services. Contact us today to learn more about our services or to make a reservation.
Destiny Limousine Ltd has been providing quality services for over 20 years.
---
Experienced and qualified professionals strive to give our clients the best possible experience, dedicated to meeting their needs and ensuring a great experience.
---
Affordable On-time Airport Transfer
Quality Vehicles & Professional Drivers
Quick & easy online bookings
Properly Licensed & Insured fleet
---
Private Sedan Service in Vancouver
Are you looking for a Vancouver sedan car service to take you around town? Look no further than our experienced and reliable drivers at Executive Car Service by Destiny. We offer safe, comfortable, and affordable transportation for your needs. Whether you are headed to the airport or need a ride to a business meeting, we will get you there on time and in style. Our sedans are always clean and well-maintained, so you can relax and enjoy your ride. Plus, we offer a wide range of services to meet your needs, including Airport transportation, Convention transfer, Business Meetings, Wedding transportation And more! Vancouver Airport Sedan Car Service offers a wide variety of vehicles to choose from, making it easy to find the perfect one for your needs. Whether you need a sedan for business travel or a limousine for a family vacation, we have something to fit your needs. Our experienced drivers are professional and courteous, ensuring your trip is comfortable and stress-free. Destiny Limousine's rates are highly competitive, making them excellent.
There is no need to stand in line and wait for a taxi at the airport when you can have a private sedan service in Vancouver waiting for you. Destiny Limousine offers affordable luxury transportation that will take you anywhere you need to go, from the airport to your hotel or even just around town. Most of these private sedan services in Vancouver operate on a reservation basis, so be sure to book ahead of time. We offer a wide range of vehicles, from luxury sedans and SUVs to stretch limos, and we operate around the clock, seven days a week. We offer luxurious Mercedes-Benz sedans and SUVs. Private sedan service in Vancouver is the perfect option. You will enjoy plenty of privacy and comfort while someone else takes care of all the driving for you.
Download From
Apple App Store Download From
Google Play Store