Stretch SUV Limousine Vancouver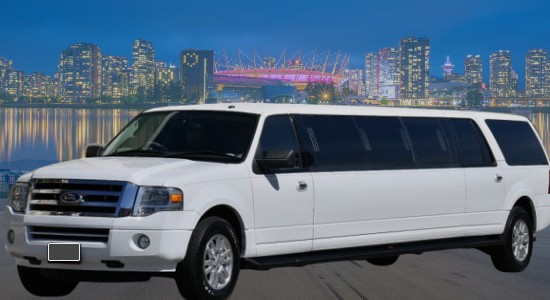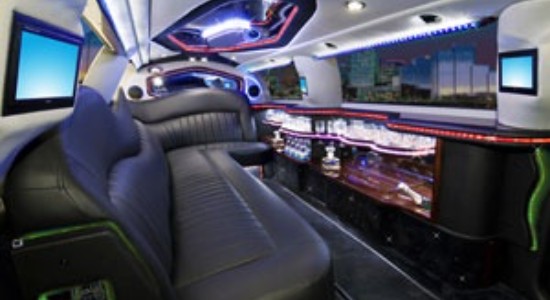 Ford Expedition SUV Limo Service Vancouver
There is a new way to travel in style, and it comes in the form of an SUV limousine Service. This luxurious mode of transportation is perfect for those who want to arrive in style and comfort. Here is everything you need to know about SUV limousine service in Vancouver. SUV limousine service is the perfect way to travel in luxury and comfort. Are you looking for a stylish way to travel? Stretch SUV Limos are a good choice for those who want a luxurious experience. SUV limos are more spacious and can accommodate more passengers. Ford Expedition SUV Limo Service Vancouver is perfect for special occasions like weddings, proms or wine tours because it adds a touch of luxury. SUV limousines are also excellent for business purposes, as it makes a good impression on clients and potential clients. SUV limousines are the latest trend in luxury transportation. These spacious vehicles are perfect for groups of up to 12 people, making them ideal for special occasions like weddings or nights out on the town. And, with their comfortable seating and state-of-the-art features, you are sure to enjoy every minute of your ride. Our Stretch SUV Limo Service Vancouver Fleet is a simple and luxurious way to travel. So, if you are looking for a unique and stylish way to travel, check out an SUV limo service. You will love the experience! They come with all the amenities you need for a relaxing, enjoyable ride.
Seats 10 Passengers
White Exterior and Black Interior
Rear A/C and Radio controls
Fiber Optics lights
Leather Seat Upholstery
Audio System Premium Speakers
10 million Liability insurance
Stretch SUV Limo Service Vancouver
Looking to add a touch of luxury to your special event? Check out Stretch SUV Limo Service Vancouver. Our fleet of late-model stretch SUVs is perfect for making a grand entrance. Whether you are planning a wedding, attending a gala, or celebrating a birthday, we have got you covered. Our professional and courteous chauffeurs will ensure you arrive safely and on time. Stretch SUV Limo Service Vancouver is the perfect way to add a touch of class to any event. Our professional and experienced drivers will take you wherever you need to go in style and comfort. We offer a wide range of services that are perfect for any occasion, from business meetings to weddings to nights out on the town. We know how important it is to get where you are going safely and on time, so you can rest assured that we will take care of everything for you. SUV Limousine Vancouver provides you with luxury from Port Moody, Chilliwack, Abbotsford, Delta, Coquitlam, Langley, Mission, Surrey, White Rock, New West, Richmond, and Burnaby. We offer a variety of packages to suit your needs, whether you are looking for a wine tour, sightseeing or a special occasion. Destiny offers competitive rates and is available 24/7. A stretch SUV limo is a way to go. These luxurious vehicles have all the bells and whistles to make your special occasion even more memorable. With plenty of room to accommodate up to 12 passengers, you and your friends will enjoy the ride in style. Sit back, relax, and let the good times roll. Contact us today to book your Vancouver Stretch SUV Limo Service!
Destiny Limousine Ltd has been providing quality services for over 20 years.
---
Experienced and qualified professionals strive to give our clients the best possible experience, dedicated to meeting their needs and ensuring a great experience.
---
Affordable On-time Airport Transfer
Quality Vehicles & Professional Drivers
Quick & easy online bookings
Properly Licensed & Insured fleet
---
SUV Limos Vancouver
The Stretch SUV limousine Vancouver is a new and popular type of limousine. SUVs are larger than standard limousines and offer more features and amenities. SUV limos Vancouver are becoming increasingly popular for weddings, graduation, and other special occasions. They provide a unique and luxurious experience that is sure to make your event even more memorable. Stretch SUV limousines offer all the features of a regular SUV, plus the bonus of extra space. These vehicles are perfect for large groups or families who want to travel together in style. Stretch SUV limousine Vancouver comes in many sizes and can be custom-built to suit your specific needs. Whether you are looking for a spacious interior, state-of-the-art audio and visual equipment, or any other luxury amenities, a stretch SUV limousine is the ultimate way to travel. A luxury vehicle is not complete without a chauffeur. But for those who want to add more style to their ride, then stretch SUV limousines are the way to go. These vehicles come in all shapes and sizes, from sleek and stylish to rugged and sporty. And they are perfect for any occasion, whether it is a night out barhopping or a day at the beach. So what are you waiting for? Book a stretch SUV limousine today and experience the ultimate in luxury transportation. You will be glad you did.
✅ Size is important, make sure you choose the vehicle that is the right size for your group. You don't want to be cramped inside a small vehicle. You also don't want to have too much space leftover.

✅ Think about your needs. What will you be using the limo for? Will you need room for luggage or entertainment equipment? Make sure the vehicle can accommodate your needs.
Download From
Apple App Store Download From
Google Play Store