Vancouver Black Car Service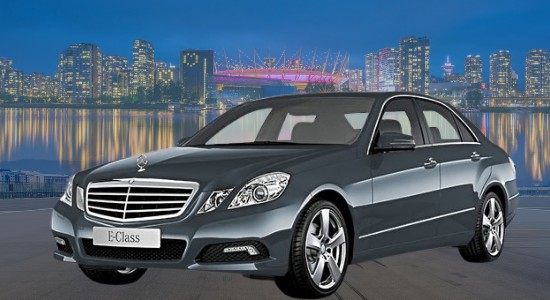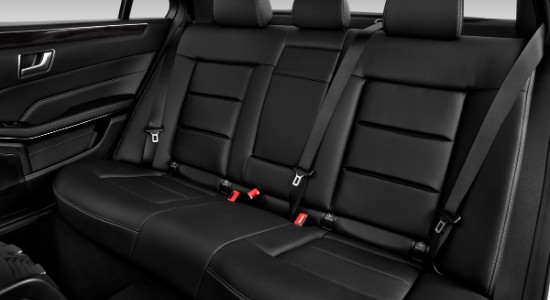 2013 Mercedes E-Class car rental in Vancouver
Our Mercedes Benz Car service in Vancouver is a simple and comfortable way to travel. We offer much better corporate Mercedes Benz Vancouver Black Car Service compared to Taxis. Our late model vehicle fleet includes luxury 2013 Mercedes E-Class, Lincoln Continental, and Lincoln Town Cars to pick you up for a private ride at your preferred time. 2013 Mercedes E-Class Vancouver Black Car Service can drop you off at the airport or other destination in style. Mercedes Benz is a car company that is known for its high-quality vehicles. Recently, the company has decided to start offering livery services. This means that people can now hire Mercedes Benz cars to be used as wedding cars, funeral cars, or for any other special event. The company has a wide variety of models to choose from, so there is sure to be a car that will fit the needs of each customer. Mercedes Benz is known for its luxurious interiors and high-quality materials, so customers can be sure that they will receive a top-notch service when hiring one of these cars.
Seats 3 Passengers
Airport Transfer 2 People with 2 Luggage
Steel Grey Metallic Exterior and Black Interior
Rear-seat center armrest with A/C and Radio controls
Leather Seat Upholstery
Audio System Premium Speakers
10 million Liability insurance
Airport Car Service Vancouver
Are you looking for a reliable airport car service in Vancouver? Look no further than Destiny Limousine Ltd. We offer a wide range of vehicles to choose from, so you can find the perfect one to suit your needs. You can use our convenient online limo booking system. So, you can book your car in advance. At Destiny Limousine and black car services, we understand that getting to the airport on time can be stressful. Our team of professional drivers can get you to your destination quickly and safely. We also offer a wide range of amenities to make your ride more comfortable, including complimentary bottled water.
When choosing an airport car service in Vancouver, there are a few things to know. First and foremost, you want to be sure the company is licensed and insured. Secondly, it is always a good idea to check out customer reviews online before booking. And finally, make sure you know company cancellation policies before making your reservation. When getting around Vancouver, Black car services are the way to go. Whether you are looking for a luxurious ride to the airport or a night on the town, Destiny Limousine services have you covered. Here is what you need to know about Vancouver Black car services. First, what are Black car services? In short, they are professional chauffeur-driven transportation services. Whether you need a ride to the airport or a special event, these services have you covered. Now that we know what Black car services are. Let's take a look at why they are so popular in Vancouver. First and foremost, they offer a level of convenience and luxury unmatched by any other form of transportation.
Destiny Limousine Ltd has been providing quality services for over 20 years.
---
Experienced and qualified professionals strive to give our clients the best possible experience, dedicated to meeting their needs and ensuring a great experience.
---
Affordable On-time Airport Transfer
Quality Vehicles & Professional Drivers
Quick & easy online bookings
Properly Licensed & Insured fleet
---
Private Car Service Vancouver Airport
Private car service in Vancouver can be a great way to get around the city. There are many benefits to using black car services, including avoiding traffic and parking. Most companies offer both shuttle services and Private Car services at Vancouver Airport. Shuttle typically involves sharing a ride with other passengers, while the Private Car Service from Vancouver Airport provides you with your vehicle and driver. We offer exceptional luxury rides. Private car service can also be a great way to get to your destination on time. Traffic in Vancouver can be very unpredictable, and parking can be hard to find. By using a private car service. You can avoid all these problems and get to your destination quickly and easily. Are you looking for private car services in Vancouver? There are many options available. You can choose a vehicle from the Destiny Limousine fleet that fits your needs and budget.
When you think of a luxurious car, what comes to mind? For many, the answer is a Mercedes-Benz. The brand has been a symbol of sophistication and high class for decades. Are you looking to rent a Mercedes-Benz for an upcoming event? Destiny Limousine offers a Mercedes-Benz E-class car rental with a driver. One of the most popular models is the Mercedes-Benz E-Class. This car is perfect for luxury events or long drives. It has plenty of legroom and offers a smooth ride. Plus, it is sure to turn heads when you pull up to your destination. If you are interested in renting a Mercedes-Benz E-Class, be sure to do your research first. Not all limousine rental companies offer this model, so you'll want to find one that does. Also, be sure to ask about pricing and availability. Mercedes E-Class car rental in Vancouver is a great way to explore everything this city has to offer. With its comfortable and stylish interior, the E-Class is perfect for a sightseeing adventure or business trip. Plus, with a rental from Sixt, you'll have access to all the latest features and amenities. No matter what your needs may be, we have the perfect Mercedes E-Class rental in Vancouver for you. With a variety of models to choose from, we have something for everyone. And, our experienced team is here to help you find the perfect car for your needs. So, whether you're looking for a compact car or a large van, we can help make your trip memorable.
Download From
Apple App Store Download From
Google Play Store